December: 1-2 and 8-9, 2018
Hours: Saturday 10am – 5pm, Sunday 12-5pm.

If you'd like help with planning your wine tour, please inquire here.
Advance ticket sales end at 9pm on Thursday November 29, 2018. Price includes tax.
†Couples ticket includes wine tasting and a wine glass for each person; only one gift per couple. Tickets and gift available while supplies last.
*We highly recommend purchasing tickets online in advance.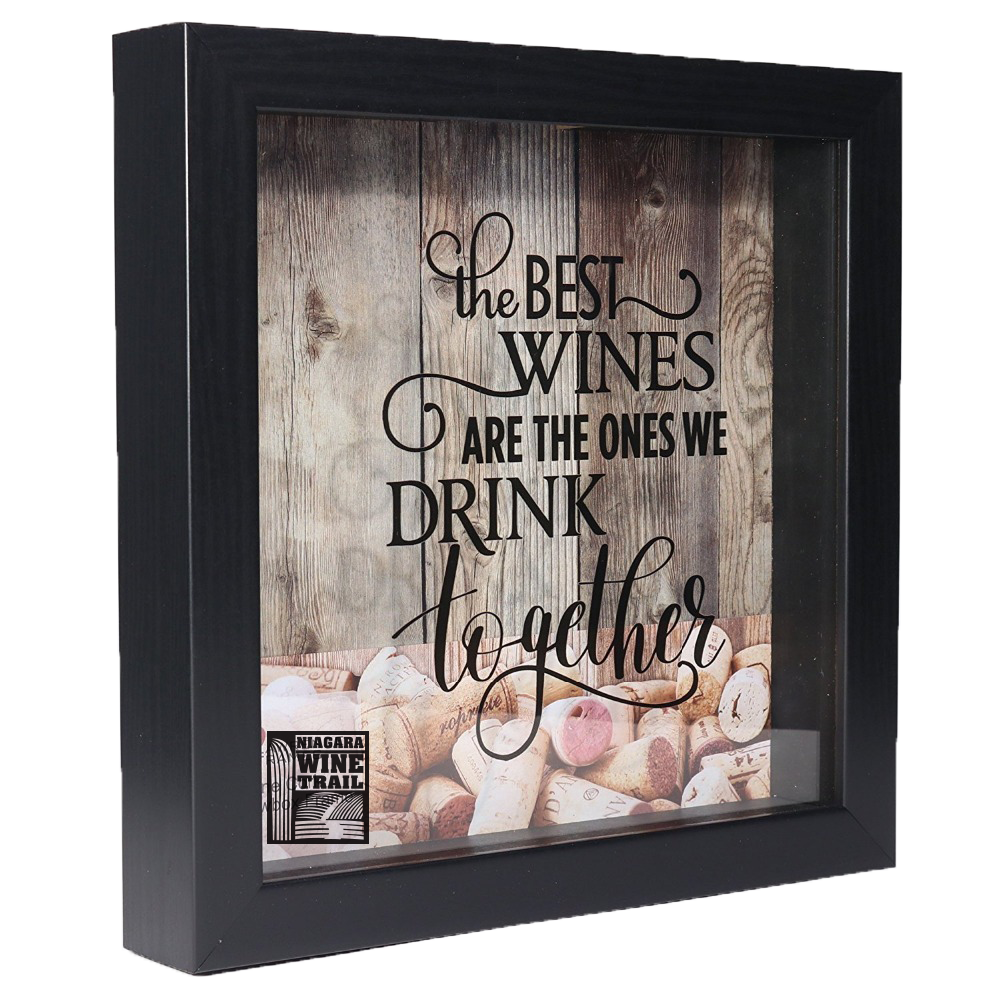 Event tickets are limited. 
Individual tastings may be purchased directly from the wineries during event.
Sample wine, mead and cider along the trail this holiday season! Get your holiday shopping done at local wineries. 
Each single and couple ticket includes a wine-themed gift. This year's gift is a beautiful shadow box – perfect for displaying used corks, decorating with, and gift-giving!
Tickets are valid for each day of the event, so you can spread your wine tasting out over two weekends. Please retain your ticket and wine glass if attending multiple days.
Tickets include† 3 tastes of wine each from each participating winery, a commemorative wine glass, and the keepsake gift. 
Tickets do not include transportation. A list of suggested companies may be found here. Make your weekend complete and stay overnight at a lodging along the trail. A valid photo ID with proof of age is required to participate in wine tasting. Please have your ID ready upon arrival.
Designated drivers and non-drinker attendees need no tickets. All are welcome at the wineries at no additional charge.


Participating wineries:
810 Meadworks
Arrowhead Spring Vineyards
A Gust of Sun Winery Ransomville and Spencerport locations
BlackBird Cider Works 
Black Willow Winery
Chateau Niagara Winery
Freedom Run Winery
Honeymoon Trail Winery
Lake Ontario Winery
Leonard Oakes Estate Winery
Liten Buffel
Long Cliff Winery & Vineyards
Midnight Run Wine Cellars
Niagara Landing Wine Cellars
Salamaca Estate Winery
Schulze Vineyards & Winery
Schwenk Wine Cellars
Spring Lake Winery
Victorianbourg Wine Estate
Vizcarra Vineyards
The Winery at Marjim Manor