Becker Brewing Company
3760 Quaker Road, Gasport, NY 14067 • (716) 772-2211
www.beckerfarms.com 
Come to Becker Brewing Company and enjoy a variety of handcrafted microbrews! Have a growler, a pint or a flight, for an unforgettable experience on the Niagara Wine Trail. In the summer and fall we offer a "local lunch" featuring items made from ingredients produced locally or right here on the farm. Experience the relaxed atmosphere while you enjoy everything Becker Brewing Company and Becker Farms has to offer.
---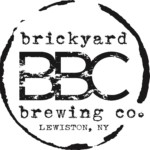 Founded on a concept that beer and food are a lifestyle, and realized through dedication and passion. Experience our rustic brew pub and dynamic landscape of the lower Niagara River on your visit to historic Lewiston, NY. Open M-F 4pm-12am, Sat 4pm-1am, Sun 10am-12am
---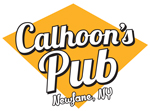 Calhoon's Pub
2598 Main Street (Rte 78), Newfane, NY 14108 • (716) 638-0455
www.calhoonspub.com  
Calhoon's Pub is a third generation family-owned tavern located in Newfane, NY. We specialize in local & specialty craft beers, and offer a full line-up of domestic favorites, area spirits, ciders, and wine. We serve up some of the best pub grub in Western New York – our chicken wings and beef on weck are a crowd favorite! Stop by for a pint or flight, shuffleboard or pool, or visit our outdoor bar for lawn games and live music during the warmer months. Pouring beer since 1976.
---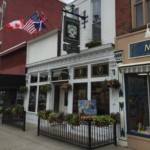 Fitzgibbons Public House is an authentic Celtic Pub located in beautiful downtown Medina. Lots of detailed woodworking and friendly locals. Our beer selection consists of some staples as well as a fun rotating line of seasonals. Our menu is aimed at a casual and relaxing social experience. We have a great traditional cottage (shepherd's) pie and amazing burgers as well as a very popular Friday Fish Fry.
---

Live Edge Brewing Company is a family-owned craft brewery located next to the well known and loved Schulze Winery and Vineyards. We offer a handful of our own crafted beers, alongside 20 others that are selected by our patrons. We also serve cider, wine, and a wide-variety of specialty spirits. We pride ourselves on our farm-to-table food that is locally sourced. We have a unique menu and the best burgers around town. Come visit us!
---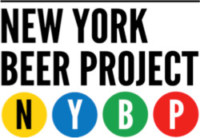 New York Beer Project
6933 S. Transit Road, Lockport NY 14094 • (716) 743-NYBP (6927)
www.nybeerproject.com
New York Beer Project is Western New York's favorite Destination Brewery and an amazing gathering spot for groups to hang out, enjoy life, and drink some pretty awesome Craft. Our huge Production Brewery has so many areas to visit, that we actually refer to it as Adult Disneyworld! Check out our website, www.NYBeerProject.com, where you can see everything that's happening here at The Beer Project. The only thing missing here…is you! Cheers!
---