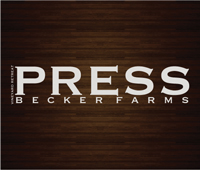 Press Vineyard Retreat
3760 Quaker Rd, Gasport NY 14067 • (716) 772-2211 Ext. 104
www.BeckerFarms.com
Becker Farms is proud to bring you Press Vineyard Retreat. Press offers high end cabins stylishly furnished to give you a relaxing retreat that focuses on the beauty and tranquility of the countryside. Press is nestled in between our vineyard and orchard and feature high quality linens, fixtures, and furnishings. 2 Master Suites and 8 traditional cabins oriented for the sunset or sunrise are equipped with 2 queen beds or 1 King bed and a sofa as well as a private porch and bathroom. For more information or to book online go to beckerfarms.com or call 716-772-2211 Ext. 104.
---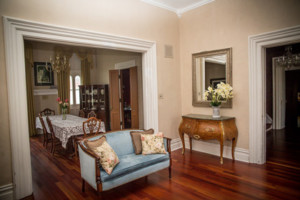 A Beautiful artisan Stone Manor House built in 1826 is located on the eighty acres grounds of the historic Niagara Escarpment. The grand foyer leads into a large living room with adjoining formal dining room and library which flows into a brand new kitchen that boasts an exposed brick wall. The ground floor features 12 foot ceilings, plantation style windows, cherry wood floors and an elegant powder room for guests. The spiral staircase leads up to the second floor leading to the Master Suite with its own bathroom. You will also find on the floor, a Four Poster Bedroom and an Honored Guest Bedroom which share a full bathroom. The Vineyard Manor House makes a perfect home away from home for family and friends.
---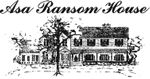 Asa Ransom House
10529 Main Street (Route 5), Clarence, NY 14031 • (716) 759-2315
or (800) 841-2340
www.asaransom.com
A charming 10 room historic village Inn, offering fine country dining, lodging and gifts. All rooms have private bath, hidden TV, free Wi-Fi and individual heat/AC. Most rooms feature a fireplace, some with porch or balcony. Full country breakfast included. Wine menu featuring over 40 New York Wines. Stroll through Asa Ransom's Herb and flower gardens. Voted #1 B&B by Buffalo News, and in the top 3 for best food, hospitality, romantic setting and historic charm. Many antique and specialty shops within walking distance. Dining daily except Monday, Lunch Wednesdays, Tea: Tuesday, Thursday & Saturdays. Lodging daily.
---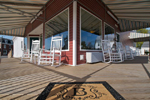 Brookins Inn & Suites
2697 Maple Avenue, Newfane, NY 14108 • (716) 807-6631
www.BrookinsInn.com
Affordable luxury awaits you in our French country-style Inn. The Inn has two full suites, one Jacuzzi suite and two guest rooms, each with its own private entrance and bath. Located in the heart of the Niagara Wine Trail in the Village of Newfane, the Inn boasts historical charm, luxurious bedding, original artwork and modern comforts. Sip wine on the spacious porch or relax in our cozy courtyard with fireplace. A quick jaunt to Niagara Falls, world-class fishing at Olcott Beach on Lake Ontario and the world famous Lockport Locks on the Erie Canal. Please contact us at 716-870-6244, online at www.BrookinsInn.com or find us on Facebook.
---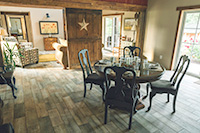 Cooke's Creekview Bed & Breakfast
2244 Lockport-Olcott Road (Route 78), Newfane, NY 14108 • (716) 534-0920; (716) 316-5140
www.cookesbb.com
Cooke's Creekview Bed & Breakfast is an 1800's barn which has been newly renovated into a stunning, upscale B & B. The Bed and Breakfast houses 1 suite (handicap accessible) and 2 bedrooms, each with a king or queen bed, private bathroom, individual heating/cooling units, free Wifi and ample parking. Guests enjoy a unique view of 18 Mile Creek from the privacy of their room. Our B & B is the perfect venue to relax on the patio or stroll in the gardens and wooded pathways after a day on the trail. A gourmet breakfast is served. Open year-round.
---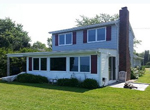 Spectacular Lakefront property on Lake Ontario in Lyndonville, NY. 1800 sq ft 5 bedroom, 2 full baths (all linens provided). Plush green grass, lounge chairs, fire pit, and propane grill. Kitchen with granite countertops has all you need including spices. Flat screen TV, Cable, phone, Wi-fi provided. A/C, Heat and fireplace. The lake can be accessed by stepping down a tiered break wall to the shallow water. Launch kayaks. Enjoy one of a kind sunsets after a day of sightseeing or wine tasting, come home to this relaxing piece of paradise! MAXIMUM – 8 – no pets/no smoking. Email Lynn W. to book and save info@greenacresonthelake.com.
---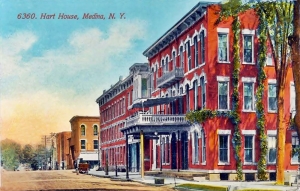 Enjoy overnight accommodations in the Niagara Wine Trail's only boutique hotel. Located in historic Downtown Medina, Hart House Hotel first welcomed guests from 1876 until 1918, when it was converted to a high-end custom shirt factory. Famous customers included Winston Churchill, industrialist John Jacob Astor, U.S. Presidents, and countless celebrities. Recently returned to its original use, the hotel creatively blends historic charm with modern appointments, such as custom tiled private baths. The hotel also houses several on-site amenities such as The Shirt Factory, a coffeehouse and juice bar; Boiler 54, an outdoor lounge and bar; and 810 Meadworks, Orleans County's first winery producing fermented beverages from fermented honey.
---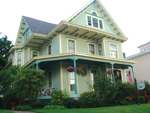 We are located in the heart of Orleans County in the small historic Village of Medina, New York. This wonderful 1853 Victorian Home has been tastefully restored with the charm of yesterday. Highlights of the home include high ceilings, antique furniture, period lighting and a claw foot tub, as well as all the modern conveniences you'll need. You will find this bed and breakfast a comforting place to stay. Featuring: Comfortable Queen-size beds, Private Baths, Air Conditioning, Sitting Area, Wireless Internet and Off Street Parking.
---

Maplehurst Bed & Breakfast
4427 Ridge Road (Route 104), Lockport, NY 14094 •(716) 434-3502
www.maplehurst.us 
Maplehurst B&B Inn is located in the heart of Niagara County near fantastic attractions such as Niagara Falls, the Erie Canal, Fort Niagara & many quaint villages. The Niagara Wine Trail has seven wineries within a five-mile radius of us. We have been providing quality accommodations since 1991. There are three large guest rooms with private bathrooms n the second floor. Mornings may include a full country style or continental breakfast. Enjoy a stay at one of Niagara's finest B&B's. $85/night (double occupancy)
---

The Merani Hotel Group offers three hotels on the Niagara Wine Trail. The Four Points by Sheraton Niagara Falls, located at 7001 Buffalo Avenue, Niagara Falls, NY 14304, 716-299- 0344 www.fourpointsniagarafalls.com. The Holiday Inn Niagara Falls, located at 114 Buffalo Avenue, Niagara Falls, NY, 716-285- 2521, www.hiniagarafalls.com. The Doubletree by Hilton, Niagara Falls, NY 14303 at 401 Buffalo Avenue, Niagara Falls, NY 14303. All three hotels are only a short drive from the wine trail and offer all of the majesty that is Niagara Falls. All three offer full service restaurants, heated indoor pools, complimentary WIFI, banquet facilities and parking. Both the Holiday Inn and Doubletree are within walking distance to Niagara Falls State Park and all the attractions. The Four Points by Sheraton is a short 5 minute drive away.